Police investigating Saturday night's terror attack in London say they know the identity of the three attackers who killed seven people and injured 48.
The Met Police said their names would be released "as soon as operationally possible" as officers work to establish if they were part of a wider network.
They were shot by police after driving into pedestrians on London Bridge and stabbing people in Borough Market.
Officers searched two addresses in east London on Monday morning.
Police said a "number of people" had been detained following the raids, in Newham and Barking.
Victims of the London Bridge attack
Rugby-tackling officer among London's heroes
Panic and bravery: What people saw
It comes after 12 people were arrested in Barking on Sunday following raids at a flat – believed to be the home of one of the attackers. A 55-year-old man has since been released without charge.
Metropolitan Police Commissioner Cressida Dick said a "huge amount" of forensic material and evidence had been seized from the van and police raids.
She told BBC Breakfast the investigation was moving very quickly and the priority now was to establish if anybody else was involved in the plot.
The so-called Islamic State group has claimed responsibility for the attack.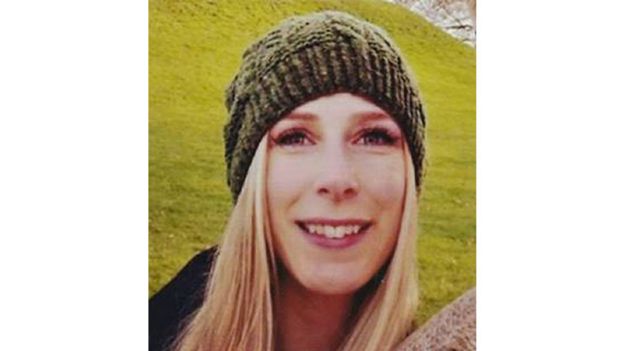 The first victim of the attack has been named as Canadian national Chrissy Archibald.
A statement from her family said she had worked in a homeless shelter until she moved to Europe to be with her fiancé.
A French national was also killed in the attack, according to foreign minister Jean-Yves Le Drian.
What we know so far
World leaders condemn incident
Timeline of British terror attacks
London Bridge rail and Tube stations both reopened for entry and exit early on Monday morning, after National Rail said the police cordons in the area of the attack had been lifted earlier than expected.
The bridge and surrounding roads have also reopened.
Two people have also claimed they had warned the police about the behaviour of one of the attackers.
Speaking to the BBC's Asian Network, an unnamed man said one of the attackers had become more extreme over the past two years.
'I did my bit'
"We spoke about a particular attack that happened and, like most radicals, he had a justification for anything – everything and anything.
"And that day I realised that I need to contact the authorities," he said.
He said no action was taken.
"I did my bit… but the authorities didn't do their bit".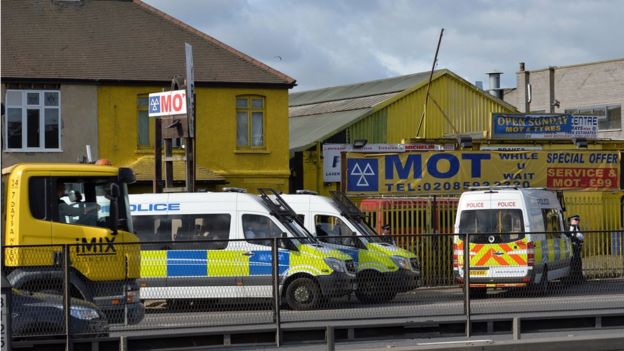 Speaking on Sunday, Metropolitan Police Assistant Commissioner Mark Rowley said 36 people were in hospital with a "range of injuries" and 21 were in a critical condition.
Four police officers were among those injured, two of them seriously.
The Met said one officer received stitches to a head injury and another was received injuries to his arm.
An off-duty officer, who was one of the first on the scene, remains in a serious condition.
Foreign nationals
Australian Prime Minister Malcolm Turnbull has confirmed four of the country's nationals had been caught up in the attack.
Two, Candice Hedge from Brisbane and Andrew Morrison from Darwin, are among the injured after both were stabbed.
Seven French nationals were injured in the attack, including four with serious injuries, while one French national is still missing